YEAR 5/6 (ORANGE)
Mrs J Readshaw
Welcome to our Year 5/6 class blog.
Our class teacher is Mrs. Readshaw. 
On this page, you'll find lots of useful information and posts about what's going on in Year 5/6 over the course of the year.
Check in regularly for photographs of our fantastic learning and achievements.
Dream, Believe, Achieve!
Spring Topic
Please click on the images below to enlarge them.
We had great fun making 'human sentences' to describe the Harbour setting form our class novel. Can you spot the adjective, adverb or prepositional phrase?  It took determination to perfect our best...
read more
Here we are working cooperatively to find words or phrases to describe the character from our class novel.  In our groups, we worked as detectives to search for known facts, as well as ideas such as likes/dislikes, friends/enemies, thoughts and feelings, and any key...
read more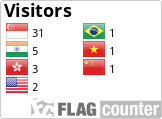 This Map shows where in the World visitors to our website were when they looked at it!